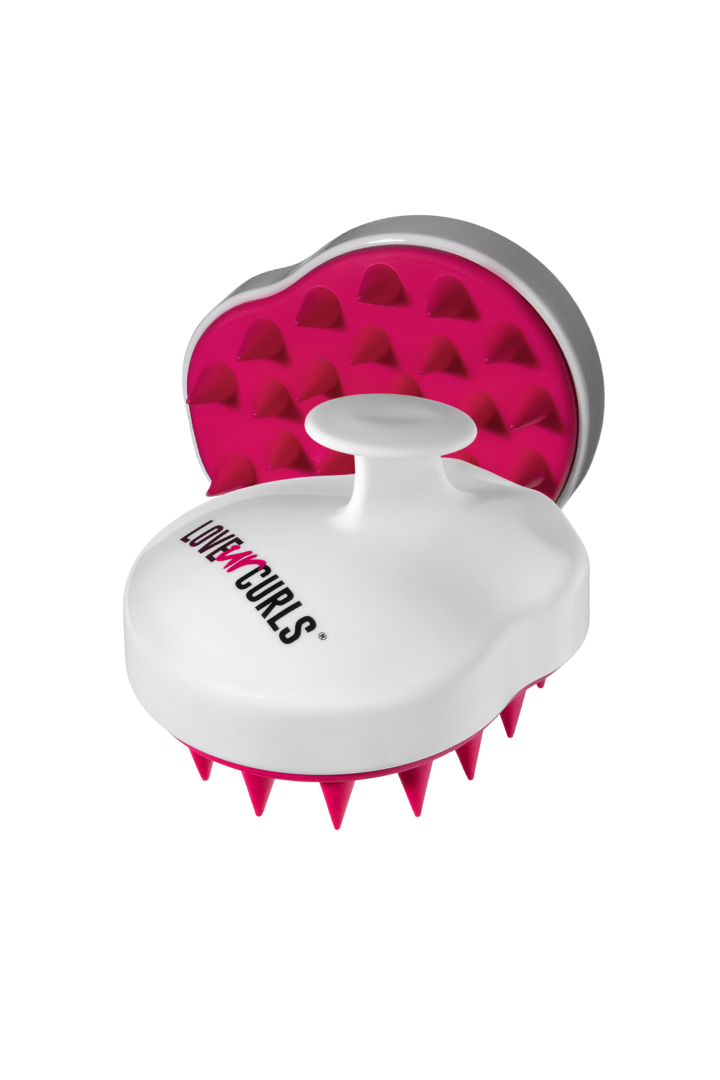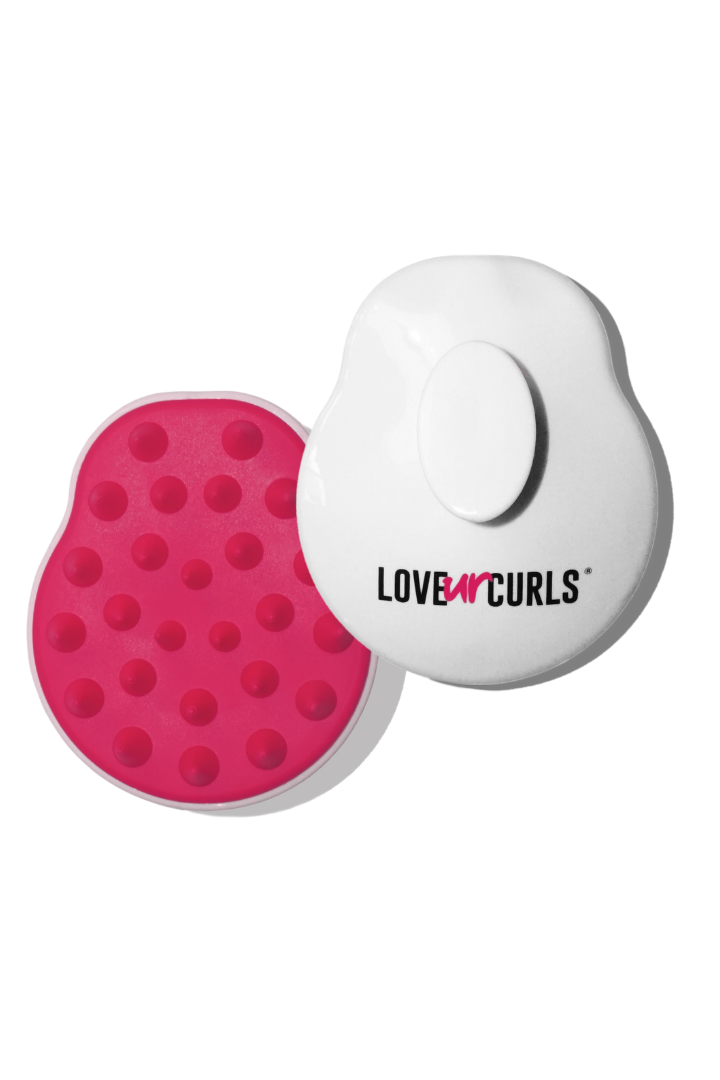 LUS Scalp Scrubber
hair + scalp massage brush
Because a healthy scalp = healthy curls
Lift excess oil and buildup from your scalp while you shampoo.

This gentle silicone massager exfoliates the scalp for the deepest clean ever, while providing that luxe salon feeling in the comfort of your own shower.



To use the Scalp Scrubber as an in-shower exfoliator, apply shampoo as you normally would and work it through your hair. While holding the scrubber in your palm, bring the gentle silicone bristles to your scalp and with medium pressure, massage all over your head, in small circular motions to break up any product buildup, residue or excess oil. Rinse out shampoo and continue with your usual hair routine.
The Scalp Scrubber can also be used without product for a relaxing head massage on wet or dry hair, or with a scalp serum of your choice to deeply work the product in.